Detailed CD Listing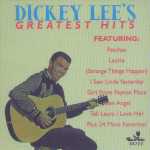 This listing reflects a current inventoried CD title. Every song on every CD we sell is the original recorded version you remember - guaranteed quality and satisfaction.
---

Blue Velvet CD- 38722
US$13.95 or CDN$16.95
Dickie Lee's Greatest Hits
This CD includes every popular charted hit - All original recordings

1. Laurie (Strange Things Happen) (stereo)
2. Patches
3. The Girl From Peyton Place(stereo)
4. Teen Angel (stereo)
5. Big Brother(stereo)
6. I Saw Linda Yesterday
7. Roses Are Red (stereo)
8. Running Bear (stereo)
9. Don't Want to Think About Paula
10. A Girl I Used To Know (stereo)
11. Devil Woman(stereo)
12. Tell Laura I Love Her(stereo)
13. More Or Less
14. Annie (stereo)
15. Travellin' Man (stereo)
16. Wolverton Mountain (stereo)
17. Marie(stereo)
18. Ebony Eyes (stereo)
19. Little BittyTear(stereo)
20. Julie Never Meant a Thing (stereo)
21. Oh, Pretty Woman (stereo)
22. Ballad of a Teenage Queen (stereo)
23. Gina(stereo)
24. Go Go Girl (stereo)
25.Nadine(stereo)
26. Miller's Cave (stereo)
27. Good Lovin'
28. Memories Never Grow Old
29. Dreamy Lee
30. Fool, Fool, Fool
---
Use Your Credit Card and Order this CD Right Now!

| | |
| --- | --- |
| | Call 1-800-494-6129 to order this CD, or |
| | Click to order this CD using our secure server |
More ordering and shipping options
---