Continental Records & the Corona Virus
Continental Records is still open for business - orders placed now by telephone or E-Mail will be shipped to you within seven days of your order
Before 1990 Continental Records had four employees "pulling" and shipping orders. Since 1990 I have been the only employee. With Corona Virus in the news daily I placed myself in "self imposed lock-down" on March 10 and will continue to be in isolation until further notice
If you are locked up at home now is a good time to peruse our catalog and place your order. Questions? Lonely (like me)? Give me a call (Toll-Free) at 1-800-494-6129
Neil Patte (Owner)
45 RPM Records
Quality, Selection & Value
Since 1973 Continental Records has built their reputation on:
Quality - All brand new 45 records in original manufacturer sleeves,
Selection - More than 10,000 of the most popular titles always available
Value - Low, low prices - often lower than used 45 records on other sites
Service - Real personal service - from the owner - he will take your order !
This page provides links to all the 45 RPM records we sell
June 2021 Special

Free shipping on all orders of $60 or more to USA & Canada
All CDs
All 45s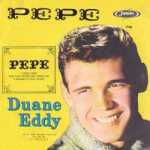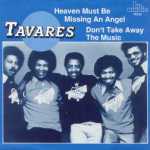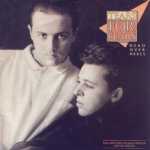 On-Line 45 RPM Catalogs
On-Line Complete Alphabetical Catalogs
All the records in the following on-line listing are arranged alphabetically by artist. So if you're looking for records by Roy Orbison, click on O. If you are looking for records by Harper's Bizzarre, click on H. If you don't know the artist of a song, use our "Search Our Site" button to the left
A . B. C. D. E. F. G. H. I. J. K. L. M. N. O. P/Q. R. S. T/U. V. W/X. Y/Z

2800+ Favourite 45 RPM Records at half price (US$2.97/CAN$3.47 each)

Other 45 RPM records not listed? Our on-line listings above are updated regularly and provide a complete listing of every record that we inventory and current pricing. No additional unlisted artists or titles are available
45 RPM Catalog Download
Our alphabetical listings above are the only listings on this site that are updated constantly. To obtain a copy of Continental Records current catalog copy each page (A-Y/Z above) to your computer
Printed 45 RPM Catalogs
Printed - 10,000 Record (45 RPM) 66 Page Catalog - (1989 edition)
We will not be printing any more 45 RPM catalogs in the future. To obtain a copy of Continental Records current catalog copy each page (A-Y/Z above) to your computer and print your own personal copy (4 columns per page)
Juke Box Title Strips

Ordering records for your juke box? We can prepare professionally made title strips for you (or sell you blank ones). Complete details & ordering information

45 RPM Record "Sleeves"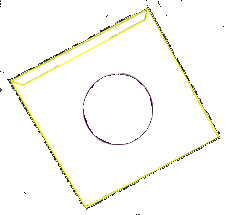 Sorry, no longer sold here

The World's Worst Album Covers
The worst album covers you could ever imagine. Complete details
About 45 RPM Records

RCA 45 RPM Player (about 1950)
The 45 RPM record was developed by RCA Victor company in 1949 - immediately following the invention of "vinyl" plastic and the development of the 12" LP record by CBS engineers (in 1948). The 45 RPM speed was the only one to be decided by a precise optimization procedure. Calculus was used to show that the optimum use of a disc record of constant rotational speed occurs when the innermost recorded diameter is half the outermost recorded diameter. That's why a 7-inch single has a label 3 1/2 inches in diameter. Given the CBS LP vinyl groove dimensions and certain assumptions about the bandwidth and tolerable distortion, a speed of 45 rpm comes out of the
formula. (Peter Copeland, British Library National Sound Archive, London).
To market their format against the currently "reigning" 78 RPM (and the CBS 12" LP) RCA released a series very low priced 45 RPM only players in the late 1940s and early 1950s. Both amplified & non amplified models were manufactured. The player above was sold in the early 1950s and was equipped with a ceramic cartridge and an "RCA" jack - also "invented" at the time! The model above did not include an amplifier or speaker but was meant to plugged into the corresponding female RCA jack in an RCA radio or TV - and use that product's amplifier and speaker. If you're aged 50 or older, you may remember quite a number of these players by 1955 - sitting atop TV sets!
In spite of the popularity of LPs, the sales of 45 RPM records continued to increase all through the 1950s, 1960s and 1970s. In their "peak" sales years from 1973 to 1976 more than 100 million were sold each year in the USA.
All 45s made since 1971 have been pressed in stereo and have the same fidelity output as CDs - i.e., 20 Hz to 20,000 Hz - a credit to the RCA engineers more than 50 years ago!
Since 1998 many "oldie" 45s have been discontinued by the record manufacturers because of decining sales. By the end of this decade we expect that no more will be manufactured.
(Neil Patte, 2004)
---
Most recent page review : 2018 03 26
---