Detailed CD Listing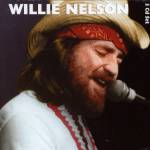 This listing reflects a current inventoried CD title. Every song on every CD we sell is the original recorded version you remember - guaranteed quality and satisfaction.
---

BMG CD- 7698
US$19.95 or CDN$23.95
Willie Nelson - Legendary - 3 CD Box Set of Greatest Hits
Due to the size and weight of the CD packaging, this CD counts as 3 CDs shipped.

Disc 1
1. Funny How Time Slips Away
2. Healing Hands Of Time
3. Once More With Feeling
4. You Ought To Hear Me Cry
5. One In A Row
6. She's Not For You
7. Yesterday's Wine
8. Pretty Paper
9. Sittin' On The Dock Of The Bay
10. It's Not Supposed To Be That Way
11. One Day At A Time
12. My Own Peculiar Way
13. December Day
14. Night Life
15. Are You Sure
16. Wake Me When It's Over
17. Bring Me Sunshine

Disc 2
1. The Year That Clayton Delaney Died
2. A Couple More Years
3. Within Your Crowd
4. Blackjack County Chain
5. Darkness On The Face Of The Earth
6. Pick Up The Tempo
7. Laying My Burdens Down
8. Mountain Dew
9. What Can You Do To Me Now
10. To Make A Long Story Short
11. Hello Walls
12. Write Your Own Songs
13. It Should Be Easier Now
14. So Much To Do
15. Some Other World
16. Waltz Across Texas
17. Will You Remember

Disc 3
1. Good Hearted Woman
2. If You Can Touch Her At All
3. Sweet Memories
4. Help Me Make It Through The Night
5. Me And Paul
6. Fire And Rain
7. She's Still Gone
8. Little Things
9. Mr Record Man
10. I'm A Memory
11. San Antonio Rose
12. Family Bible
13. Don't Cuss The Fiddle
14. Goin' Home
15. Phases & Stages, Circles, Cycles & Scenes
16. Mammas Don't Let Your Babies Grow Up To Be Cowboys

Use Your Credit Card and Order this CD Right Now!

| | |
| --- | --- |
| | Call 1-800-494-6129 to order this CD, or |
| | Click to order this CD using our secure server |
More ordering and shipping options
---