45 RPM Alphabetical Artist Catalog - S
All listed records are brand new and the original recordings you remember.
All listings were updated in March 2020 to indicate our in-stock inventory.
(PS) All copies of this 45 are sold with the original picture sleeve.


Record pricing: All 45s on this page
Without any price notation are US$6.95 /CAN$7.95 each.
With $C price notation are US$8.00 / CAN$9.00 each
For other price notations (e.g., $D) see the bottom of this page.
====================================
Sad Cafe
Black Rose $C


Sade
Cherish the Day
Feel No Pain
Hang On To Your Love (PS)
Kiss of Life
Never as Good as the First Time (PS)
No Ordinary Love
Nothing Can Come Between Us
Paradise (PS)
Smooth Operator $C
Sweetest Taboo (PS)
Your Love is King (PS) $Z


Barry Sadler
Ballad of the Green Berets $D
Sa Fire
Gonna Make It (PS)
Thinking Of You (PS)


Safaris
Image Of A Girl $C


Saga
From Oakville Canada. Still active in 2016
Angel
Flyer (PS) $C
It's Time (Chapter 3)
Only Time Will Tell
See Them Smile
Scratching the Surface
Take It Or Leave It
What Do I Know
Wind Him Up $Z
Carole Bayer Sager
Carole was a prolific songwriter who was married to Burt Bacharach. Her first composition was written while in high-school (A Groovy Kind of Love)
Stronger Than Before
Sweet Alibis
Saigon Kick
Love Is On the Way $C
Sailcat
Motorcycle Mama $F


Buffy Sainte-Marie
Buffy is the co-writer of "Up Where We Belong" (Joe Cocker/Jennifer Warnes)
He's An Indian Cowboy in the Rodeo $Z
Mister Can't You See $Z


Crispian St Peters (Robin Peter Smith)



Pied Piper / Changes
Pied Piper / You Were On My Mind (Small centre hole)
Please Take Me Back (Jamie 1359) $D
You Were On My Mind $Z
Kyu Sakamoto
Sukiyaki sold more than 13 million copies internationally in 1963
Sukiyaki $Z
Salsoul Orchestra
Nice 'n Nasty
Salsoul Hustle
Tangerine $C

Salt 'n' Pepa
Ain't Nothin' But a She Thing
Whatta Man $Z
Sam and Bill
Fly Me To The Moon (Joda) $D



Sam & Dave
Everybody Got to Believe in Somebody $C
Hold On I'm Coming / I Thank You $Z
I Take What I Want
I Thank You $Z
Said I Wasn't Gonna Tell Nobody
Soul Man / When Something is Wrong With My Baby $F
Soul Sister Brown Sugar $C
You Don't Know What You Mean To Me


Sam The Sham & the Pharaohs
Hair On My Chinny Chin Chin / Little Red Riding Hood (Small Hole 45) $D
Hair on My Chinny Chin Chin (MGM) $Z
How Do You Catch a Girl $D
Ju Ju Hand $F
Ring Dang Do $F
Wookie
Wooly Bully / Little Red Riding Hood $Z

Ray Sanders
Blame It On Rosey $C
Adam Sandler
Chanukah Song $Z
Thanksgiving Song $Z
Sandpebbles
Love Power $C

Sandpipers
Guantanamera $D
Louie Louie $C
Wonder of You


Evie Sands



Anyway That You Want Me $C
Take Me For A Little While


Tommy Sands
Goin' Steady / Teenage Crush
Let Me Be Loved $D
Sing Boy Sing $D
Sands of Time
I've Got a Feeling $Z
Sandy
I'm So In Love With John Travolta $C


Sanford Townsend Band
Smoke From a Different Fire $C
Samantha Sang
Emotion
You Keep Me Dancing
San Remo Strings
Hungry For Love $D


Santa Esmeralda
Another Cha Cha
Don't Let Me Be Misunderstood
House of the Rising Sun $D
Mongo Santamaria
Cloud Nine $Z
Watermelon Man $Z



Santana



All I Ever Wanted
Black Magic Woman / Oye Como Va $Z
Everybody's Everything
Evil Ways $D
Game of Love $C
Hold On
Jingo $Z
Let the Children Play
No One To Depend On
Nowhere to Run $Z
Oye Como Va
Say It Again (PS)
Sensitive Kind
Stormy
Well All Right
Winning $Z



Santo & Johnny



Sleepwalk / In the Still of the Night $C
Teardrop $C
Larry Santos
We Can't Hide It Anymore $F
Sapphires
Gotta Have Your Love / Gee I'm Sorry Baby
Who Do You Love


Peter Sarstedt



Where Do You Go To My Lovely
Chantay Savage
I Will Survive $C
Savage Garden
I Knew I Loved You $Z
To the Moon and Back $C
Savannah
Cher Chez La Femme
I'll Play the Fool


Savoy-Brown
I'm Tired $Z
Sawyer-Brown
Step that Step (Capitol) (PS)
Used To Blue (Capitol)


Leo Sayer
Easy To Love
How Much Love
Living In A Fantasy
Long Tall Glasses $C
Moonlighting
More Than I Can Say
One Man Band
Raining In My Heart
Show Must Go On / One Man Band (Small centre hole)
Thunder In My Heart $C
When I Need You $C
When I Need You / You Make Me Feel Like Dancing (Small centre hole)
Where Did We Go Wrong
You Make Me Feel Like Dancing $D
Scaffold
Thank U Very Much $D



Boz Scaggs
Breakdown Dead Ahead
Cool Running
Hard Times
Heart Of Mine (PS)
Hollywood
I'll Be the One
It's Over $C
Jo Jo
Lido Shuffle / Lowdown $D
Look What You've Done To Me $C
Lowdown $C
Miss Sun
What Can I Say
You Can Have Me Anytime


Scandal featuring Patty Smyth
Also see Patty "Smyth"
Beat of a Heart (PS)
Hands Tied (PS)
Love's Got a Line on You (PS) $C
Warrior
Win Some, Lose Some
Joey Scarbury
Greatest American Hero Theme


Scarlett And Black
You Don't Know (PS) $C
Lalo Schifrin
Mission Impossible (Original TV Theme)


Peter Schilling
Major Tom (Coming Home)


Timothy B. Schmit
Boys Night Out (PS)
Don't Give Up (PS)
So Much In Love $Z
John Schneider
Country Girls (PS)
Dreamin'
I'm Gonna Leave You Tomorrow (PS)
Them Good Ol' Boys are Bad
Jerry Scoggins
Ballad of Jed Clampett (From film "Beverly Hillbillies")


Schoolboys



Please Say You Want Me / Carol $C
Eddie Schwartz
All Our Tomorrows
Does a Fool Ever Learn
Don't Come To Me
Heart on Fire
Over the Line
Special Girl
Spirit of the Night
Strike


Scorpions
Rock You Like a Hurricane $Z
Send Me an Angel $Z
Wind of Change (Russian version) $Z
Bobby Scott
Chain Gang $Z
Freddie Scott
Are You Lonely For Me $C
Hey Girl $Z

Save Time
Use inventory numbers instead of writing song title
And it insures you get the right record too !



Jack Scott (Giovani Domenico Scafone, Jr)
From Windsor ON Canda Jack was "undeniably the greatest Canadian rock and roll singer of all time" according to Dave Marsh. Jack was 80 in 2016 and he's still singing and recording



(Preceded by our inventory number)
25 Baby She's Gone
00 Burning Bridges $C
81 Burning Bridges / Oh Little One (Top Rank) $D
02 Goodbye Baby
19 It Only Happened Yesterday/Cool Water (Top Rank) ($20.00 value) $C
21 Leroy $F
83 My Dream Come True (Capitol) $D
03 My True Love
17 Standing On The Outside (Looking In)
25 Two Timin' Woman $Z
01 What In the World's Come Over You $C
04 With Your Love
15 EP featuring Baby She's Gone, Country Witch, Blues /Stones Medley
The following unique Jack Scott 45 RPM records were recorded live in Toronto about 1978.
11 Bella / Whole Lotta Shaking Going On
13 Blue Moon-Goodnight My Love / Goodbye Baby
09 Blue Suede Shoes / I Knew You First
07 Hurt / Rock Around The Clock
05 Stick Around Baby / Two Timin' Woman


Linda Scott



Don't Bet Money Honey / Starlight Starbright $C
I Left My Heart In The Balcony
I've Told Every Little Star / Count Every Star $C
Marilyn Scott
God Only Knows
Peggy Scott & Jo Jo Benson
Lover's Holiday
Pickin' Wild Mountain Berries


Scritti Politti
Perfect Way (PS)
Wood Beez (Pray like Areatha Franklin)
Seal (Sealhenry Samuel)
Crazy $C
Don't Cry $C
Kiss From a Rose $Z
Newborn Friend
Prayer For the Dying
Dan Seals
Bop
In San Antone
In San Antone / My Old Yellow Car $C



Seals & Crofts
(Preceded by our inventory number)
01 Diamond Girl $Z
07 Get Closer
03 Hummingbird
08
11 King Of Nothing $C
13
02 Summer Breeze $Z
15 Unborn Child
09 We May Never Pass This Way (Again) $D
06 You're The Love


Searchers



Bumble Bee / Everything You Do $Z
Don't Throw Your Love Away $Z
Goodbye My Lover Goodbye $D
Love Potion Number 9 / Needles and Pins $D
Sugar and Spice $Z
Sweets For My Sweet (Small centre hole) $C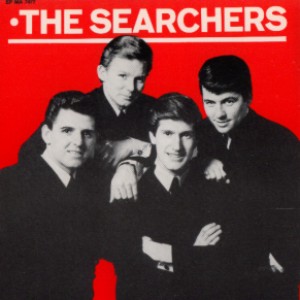 (Click for larger photo)
EP features Bumble Bee, Goodbye My Love, Needles and Pins, Don't Throw Your Love Away (7", 45 RPM, small centre hole, PS) $H (New lower price)

Marvin Sease
Motel Lover $C

Seatrain
13 Questions $C



John Sebastian
Also see "Lovin" Spoonful
Hideaway
She's a Lady $D
Welcome Back (Kotter)
Jon Secada
Angel $C
Do You Believe In Us
If You Go $C
I'm Free
Mental Picture $C
Too Late Too Soon $C
Where Do I Go From You $C


Secrets
Hey Big Boy $H




Neil Sedaka



Also see the "Tokens"
(Preceded by our inventory number)
97 Amarillo
05 Bad Blood $C
71 Breaking Up is Hard to Do (Original version) $Z
03 Breaking up Is Hard to Do (Slower, 1975 version) $C
55 Calendar Girl / Oh Carol $Z
57 (The) Diary
57 Happy Birthday Sweet 16
11 I Go Ape (Small centre hole) $C
15 I Love My Baby (with the Tokens)
00 (The) Immigrant
01 Laughter In The Rain
39 Little Devil
02 Love In The Shadows
71 Next Door To An Angel $Z
55 Oh Carol $Z
17 Run Samson Run
07 Should Have Never Let You Go (with Dara - his daughter) $F
39 Stairway To Heaven
93 Steppin Out
99 Sunny $Z
04 That's Where the Music Takes Me
15 While I Dream (with the Tokens)
89 You Gotta Make Your Own Sunshine
17 You Mean Everything To Me
95 Your Precious Love (with Dara - his daughter) $D

Seduction
Heartbeat $C
Two To Make It Right
(You're My One And Only) True Love


Seeds
Pushing Too Hard $Z
Pete Seeger
Little Boxes / Where Have All The Flowers Gone


Seekers



Also see "New" Seekers
Carnival is Over $D
Georgy Girl $C
I'll Never Find Another You $Z
Morningtown Ride $C
World of Our Own $D




Bob Seger & Silver Bullet Band



Against the Wind (PS) $D
American Storm (PS) $C
Beautiful Loser
Even Now
Fire Inside
Fire Lake
Highway Child
Hollywood Nights $C
It's You (PS)
Like a Rock $Z
Mainstreet $Z
Miami (PS)
New Coat of Paint
Night Moves $Z
Old Time Rock and Roll $D
Real Love
Rock and Roll Never Forgets $C
Shakedown (PS)
Shame On The Moon
Still the Same $C
Till It Shines
Trying To Live My Life Without You $C
Understanding (PS)
We've Got Tonight (PS) $C
You'll Accomp'ny Me
Selena (Selena Quintanilla)
Selena was murdered by her fan-club president Yolanda Saldívar in 1995
Dreaming of You $Z
I Could Fall in Love $Z
I'm Getting Used to You $C
Is It the Beat $C


Michael Sembello
Automatic Man $D
Gremlins
Maniac $D


Senator Bobby (Bill Minkin)



Wild Thing $L



Sensations



Let Me In $Z
Music, Music, Music
Please Mr Disc Jockey
Sentimentals
I Want to Love You
Serenaders
Will She Know
Serendipity Singers
Don't Let The Rain Come Down (Crooked Little Man)
New Frankie and Johnny Song $D
Rider $D
707
I Could Be Good For You
Mega Force
702
Steelo $C


David Seville (Ross Bagdasarian)
Also see the "Chipmunks"
Witch Doctor $Z
Sex Pistols
Anarchy in the U.K. $Z
God Save the Queen $Z
Sexpress
Theme From Sexpress
Charlie Sexton
Beat's So Lonely (PS) $C
Don't Look Back
In Deep (From film "Beverly Hills Cop II") (PS)
Phil Seymour
Precious To Me $C
SF Spanish Fly
I Can See

Shadows (of England)



Riders in the Sky $F


Shadows Of Knight
Gloria / Dark Side $F
Shaggy (Orville Richard Burrell)
Nice and Lovely / Victoria's Secret
Oh Carolina
Shai
Baby I'm Yours $C
Comforter
If I Ever Fall In Love $C
Shakespear's Sister
Stay $Z


Shalamar
Dancing In The Sheets
Dead Giveaway (PS) $C
Don't Get Stopped in Beverly Hills (PS)
Final Analysis
Second Time Around $C
Uptown Festival $C
Shana
I Want You



Shangri-Las



(Preceded by our inventory number)
01 Give Him A Great Big Kiss / Twist and Shout
03 Give Us Your Blessings / Remember (Walkin' In the Sand)
05 He Cried / Dressed in Black (Red Bird) $D
07 I Can Never Go Home Anymore / Bulldog
09 Leader of the Pack / I Can Never Go Home Anymore $C
11 Out In The Streets / The Boy
13 Past Present and Future / Paradise (Red Bird) $D
15 Remember Walking In The Sand / It's Easier to Cry
17 Shout / I Can Never Go Home Anymore
Shanice (Shanice Wilson)
I Love Your Smile
Silent Prayer

Sha Na Na
Just Like Romeo and Juliet $D
Yakity Yak-Jailhouse Rock
Shannon (Marty Wilde)
Abergevanny (PS) $F
Abergevanny $D

Shannon (Brenda Shannon Greene)
Do You Want to Get Away
Give Me Tonight $Z
Let The Music Play
Stronger Together



Del Shannon
Del committed suicide with a gun in 1990 - he was 56



Hats Off to Larry / Runaway $Z
Hey Little Girl / Hats Off to Larry (Small centre hole) $C
I'm Gonna Move On $D
Keep Searchin' / Stranger In Town
Kelly (Small centre hole) $D
Little Town Flirt $C
Runaway $C
Runaway / Hats Off to Larry $D
Sea of Love $F
Stranger In Town


Helen Shapiro



I Don't Care $D
Queen For Tonight $C
Feargal Sharkey
A Good Heart (PS)



Dee Dee Sharp



Mashed Potato Time (Recorded 1976)
Rock Me In The Cradle Of Love $H
Wild $H
Ray Sharpe
Linda Lu $C
Bob Sharples
Sadie's Shawl / Hurricane Boogie $D
Artie Shaw & his Orchestra
Original mono versions
All The Things You Are / Moonglow $C
Begin the Beguine
Dancing in the Dark
Frenesi / September Song $C
It Had To Be You
Moonglow $D
My Blue Heaven / Smoke Gets in Your Eyes $C
My Heart Belongs to Daddy $Z
Night And Day
Nightmare
Special Delivery Stomp / Summit Ridge Drive $C
Stardust / Traffic Jam (RCA) $C
Temptation

Stereo recordings
Temptation / Ziguener


Sandie Shaw



Girl Don't Come $D
I Don't Need Anything (PS) $D
Long Live Love
Puppet On A String
Quelli Erano Giorni
You've Not Changed $D
Tommy Shaw
Girls With Guns $D
Jules Shear
Steady
Sh Booms (Chords)
Sh Boom $F
Duncan Sheik
Barely Breathing


Shells
Baby Oh Baby $C
It's A Happy Holiday
Sippin' Soda


Shep & Limelights
Daddy's Home $C
Our Anniversary
Pretty Little Girl
Ready For Your Love
Stick By Me (And I'll Stick By You)
3 Steps From The Altar / What Did Daddy Do
Shepherd Sisters
Alone
Jean Sheppard
Seven Lonely Days / A Dear John Letter (With F Husky) $Z
Slippin' Away
Tomorrow I'll Be Gone (Capitol) $C

T. G. Sheppard
Another Woman / Motels and Memories
Devil In The Bottle / Trying to Beat the Morning Home
Finally / Only One You
I Loved 'em Every One / Party Time
One For the Money / You're My First Lady $C
War Is Hell (On the Homefront Too) / Without You
Sheppards
Island Of Love (Bunky)
Sheriff
When I'm With You


Allan Sherman
Hello Muddah, Hello Faddah (A Letter from Camp) $H


Bobby Sherman
Bobby is currently a captain in the LAPD paramedic division (2013)
Cried Like A Baby
Drum
Easy Come Easy Go
Hey Mr. Sun
Julie Do You Love Me / La La La $C
La La La
Little Woman
Waiting At the Bus Stop $C
Sherrys
Pop Pop Pop-Pie $Z
Roberta Sherwood
Ace In The Hole / The Gang that Sang "Heart of My Heart"
Sherwoods
Love You Madly


Shields
You Cheated $C




Shirelles



Baby It's You $Z
Blue Holiday $C
Dedicated To The One I Love $Z
Everybody Loves A Lover
Foolish Little Girl $Z
I Met Him On a Sunday (Ronde Ronde) $Z
Mama Said
Soldier Boy / Baby It's You $Z
Tonight's The Night
Touch the Wind
Welcome Home Baby
Will You Love Me Tomorrow / Foolish Little Girl $Z
Don Shirley
Water Boy $D


Shirley & Lee (Shirley Goodman and Leonard Lee)
Feel So Good $C
Let the Good Times Roll $Z
Shirley & Company
Also see "Shirley" & Lee
Shame, Shame, Shame


Shocking Blue
Venus
Shondells
See Tommy "James"


Dinah Shore
Dinah Shore had 64 charted hits in the 1940s and 26 more in the 1950s
Chantez Chantez $F
Double Shuffle $D
Short People
Tall People $Z
Showdown with Garry Lee
Rodeo Cowboy / Ethyl Pump
Rodeo Song (Adult lyrics) $C
Show Stoppers
Ain't Nothing But a House Party


Bunny Sigler



Let The Good Times Roll (Parkway) $D
Lovey Dovey-You're So Fine (Parkway) $F
Shake Your Booty


Silhouettes



Bing Bong
Get a Job $C
I Sold My Heart To The Junkman
Silk
Freak Me


Silkie



Born to be With You
You've Got To Hide Your Love Away
Silver
Memory
Wham Bam
Silver Condor
You Could Take My Heart Away $C


Silver Convention
Fly, Robin Fly / Get Up And Boogie

Shel Silverstein
Sahra Cynthia Silvia Stout (Would Not Take the Garbage Out) $C

Harry Simeon Chorale
Little Drummer Boy $C


Jumpin' Gene Simmons (Country artist)
Haunted House $D


Gene Simmons (of Kiss)



Radioactive $Z
Patrick Simmons
So Wrong




Carly Simon
Anticipation $Z
Attitude Dancing / More and More
Better Not Tell Her / Happy Birthday
Devoted to You (with James Taylor) $C
Give Me All Night (PS)
Haven't Got Time For The Pain
Jesse
Mockingbird (with James Taylor)
Nobody Does It Better $C
Right Thing To Do
Take Me as I Am
That's the Way I've Always Heard It Should Be $Z
Tranquillo (Melt My Heart)
Vengeance
Waterfall
We Have No Secrets
You Belong to Me $Z

Joe Simon
(Preceded by our inventory number)
07 Chokin' Kind
03 Cleopatra Jones
11 Drowning In The Sea Of Love
17 Farther On Down the Road
01 Get Down, Get Down
05 Hanging On
19 Love Vibration
21 My Special Prayer $C
09 Nine Pound Steel
23 No Sad Songs
25 Pool Of Bad Luck $C
13 Power Of Love
27 Step by Step
03 Theme From Cleopatra Jones
29 Trouble in My Home / I Found My Dad
05 (You Keep Me ) Hangin' On




Paul Simon
Allergies (PS)
American Tune $C
Boy in a Bubble $Z
Fifty Ways to Leave Your Lover $D
Gone at Last (with Phoebe Snow)
Graceland $C
Kodachrome $Z
Late In The Evening
Loves Me Like A Rock
Me And Julio Down by the Schoolyard $D
Mother And Child Reunion
One Trick Pony
Run that Body Down
Slip Slidin' Away $C
Still Crazy after All These Years $D
Stranded in a Limousine $Z
You Can Call Me Al $C
Paul Simon & Phoebe Snow
Gone At Last



Simon & Garfunkel



Boxer / Baby Driver $Z
Bridge over Troubled Water / Cecilia $F
Dangling Conversation / Hazy Shade Of Winter
El Condor Pasa $C
Faking It / At the Zoo $C
Homeward Bound / Sounds of Silence $F
Me and Julio Down By the School Yard $Z
Mrs Robinson / Old Friends-Bookends $F
My Little Town (PS) $D
Sounds of Silence $Z


Nina Simone (Eunice Wayman)



Do What You Gotta Do $D
I Loves You Porgy $C
Trouble In Mind $D


Simple Minds



Alive And Kicking (PS)
Don't You (Forget About Me)
Love Song
Sanctify Yourself (PS)
She's a River (Blue Vinyl) $C
This Is Your Land


Simply Red
Come To My Aid
Holding Back The Years
If You Don't Know Me By Now
Infidelity
It's Only Love
Money's Too Tight To Mention (PS)
Right Thing (PS)
You Got It


Simpsons
Deep Deep Trouble (featuring Bart & Homer)

Sims Twins
Soothe Me $C




Frank Sinatra



Frank Sinatra was also the vocalist in several big bands before he went out as a soloist. His lead vocals accompany the songs by big band leaders listed elsewhere on this site
(Preceded by our inventory number)
13 All the Way / Chicago (Capitol) $D
23 Among My Souvenirs
99 Anytime, I'll Be There
61 Bad Bad Leroy Brown $Z
21 Birth Of The Blues / I've Got A Crush On You $C
00 Call Me Irresponsible / Tina $C
13 Chicago $D
65 French Foreign Legion (Capitol) $D
67 Hey! Jealous Lover (Capitol) $D
71 I Would Be In Love
09 It Was a Very Good Year / Theme From the Cardinal $D
21 I've Got A Crush On You $C
69 Indiscreet / The Look of Love
27 Lamplighter's Serenade
91 Love Is Just Around the Corner
39 Mr Success (Capitol label) $Z
19 Nancy
01 New York New York (Theme from) $Z
31 Night and Day / Night We Called it a Day (RCA recordings from 1942) $C
19 Ol' Man River
63 Ol' Mac Donald (Capitol) $D
73 Only Couple on the Floor
07 September of My Years $Z
23 September Song
07 Softly as I Leave You $Z
37 Somethin' Stupid (with Nancy Sinatra) $C
04 Strangers in the Night / Oh You Crazy Moon $F
99 Stargazer $C
03 That's Life / Strangers in the Night $H
77 Talk To Me (Capitol) $D
87 To Love a Child
29 Well Did You Evah (with Bing Crosby) (Small centre hole)
15 Witchcraft / Chicago $Z
37 World We Knew $C
75 You'll Get Yours (Capitol label) $D




Nancy Sinatra



Friday's Child $C
Happy
How Does That Grab You, Darlin'
Jackson (with Lee Hazlewood) $Z
Lady Bird (with Lee Hazlewood) $C
Leave My Dog Alone $C
Lightnings Girl $Z
Love Eyes $Z
Some Velvet Morning (with Lee Hazlewood) $D
Something Stupid (with Frank Sinatra) $C
Sugar Town $Z
Summer Wine (with Lee Hazlewood) $Z
These Boots Are Made For Walkin' $J
This Town $C
You Only Live Twice
Sonny Sinbad
Emily

Harold Singer
Rock Around the Clock $Z


Singing Dogs
Jingle Bells / Oh Suzanna
Singing Nun
Dominique $Z
Sinitta
Right Back Where We Started From
Siouxsie & the Banshees
Cities In Dust
Peek a Boo (PS) $C


Sir Douglas Quintet
Mendocino $C
She's About A Mover $C
Sir Mix A Lot (Anthony Ray)
Baby Got Back $Z
Jump On It
Sister Sledge
See "Sledge"
Sisters With Voices (SWV)
See "SWV"
69 Boyz
Tootsee Roll $Z
Skee-Lo
I Wish $Z
Peter Skellern
You're a Lady $C
Skid Row
18 and Life
I Remember You
Youth Gone Wild $C


Skip & Flip
Cherry Pie $ C
It Was I $C


Skylark
Also see David "Foster"
Wildflower $C


Skyliners
Jimmy Beaumont was 17 when he wrote 'Since I Don't Have You'



Close Your Eyes
I'll Close My Eyes
Pennies From Heaven
Since I Don't Have You $C
This I Swear $C
Lynyrd Skynyrd
See "Lynyrd"
Skyy
Call Me $C
Real Love
Show Me the Way


Slade
Cum On Feel the Noise
Let The Good Times Roll-Feel So Fine
Little Sheila
Mama We're All Crazee Now
Oh My My
Run Runaway $C
Felix Slatkin
Theme from film "The Sundowners" $C
Slaughter
Days Gone By
Slave
Slide $C
Frank Slay
Flying Circle $D



Percy Sledge
Percy was 73 when he died of liver cancer in 2015. He had 12 children.
Out In Left Field $C
Sudden Stop $D
Take Time To Know Her
Warm And Tender Love
When a Man Loves a Woman $Z


Sister Sledge
B.Y.O.B.
Frankie (PS)
Got To Love Somebody
He's the Greatest Dancer
My Guy
(We're All) American Girls (PS)
We are Family $D
Slewfoot Five
Ka Lu A
Swingin' Down the Line
That Old Gang Of Mine $C
Grace Slick
Also see "Jefferson" Airplane
Seasons
Slightly Twisted Disapointer Sisters
Mo More Madonna (PS) $D
Slingshot
Do It Again - Billie Jean


Sly & Family Stone



Also see Jesse "Johnson"
Dance To The Music
Everybody Is A Star $Z
Everyday People / Sing a Simple Song $C
Family Affair $D
Frisky
Hot Fun In The Summertime
If You Want Me To Stay
I Want to Take You Higher / Stand $Z
Life
Loose Booty
Runnin' Away
Sing a Simple Song $C
Smilin'
Stand $Z
Thank You $Z
Time For Livin'
Sly Fox
Let's Go All The Way
Stay True (PS)


Millie Small



My Boy Lollipop / Sweet William
(Click for larger photo)
EP Features My Boy Lollipop by Millie Small plus 3 more songs by the Angels, Left Banke and Joe Dowell (7", 33 RPM, small centre hole, PS) $F
(New reduced price)


Small Faces
Also see "Faces"
Itchycoo Park
Smashing Pumpkins
Bullet With Butterfly Wings $Z
1979 $Z

Smith
Baby It's You / Weight
Take a Look Around
Arthur Smith
Duelin' Banjos
Guitar Boogie
Bro Smith
Bigfoot


Cal Smith
Country Bumpkin $C
I Found Someone of My Own $C
Lord Knows I'm Drinkin' $C
Carl Smith
Deep Water / Foggy River $C


Connie Smith
Tiny Blue Transistor Radio $Z
Frankie Smith
Double Dutch Bus $D


Huey Piano Smith
Rockin' Pneumonia and the Boogie Woogie Flu $C
Don't You Just Know It / High Blood Pressure (Reo) $Z


Hurricane Smith
Oh Babe What Would You Say $C
Who Was It
Jerry Smith
Sunrise Serenade / Sweet and Sassy (ABC)
Truck Stop $C
Kate Smith
God Bless America / Bless This House
God Bless America / Star Spangled Banner
Michael W Smith
For You
Place In This World $C


O C Smith
Daddy's Little Man (PS) $C
Friend Lover Woman Wife
Honey I Miss You
Isn't It Lonely Together
La La Peace Song
Little Green Apples
Son of Hickory Holler's Tramp / Honey I Miss You $C


Patti Smith (Group)
Because the Night $Z


Ray Smith
Ray immigrated to Canada in the 1970s and continued to record on Canadian labels until he committed suicide in 1979. He was 45



Rockin' Little Angel $C


Rex Smith
Everlasting Love (with Rachel Sweet) $C
Forever
You Take My Breath Away
Sammi Smith
Help Me Make It (Through The Night)
Sunday School to Broadway
Somethin' Smith & Redheads
It's A Sin To Tell A Lie


Verdelle Smith
Tar And Cement $Z


Warren Smith



Rock And Roll Ruby
Ubangi Stomp
Whistling Jack Smith
I Was Kaiser Bill's Batman (Small centre hole) $Z
Will Smith
Also see "DJ" Jazzy Jeff
Will 2K (featuring K-C)


Smithereens
Downbound Train $C
Girl Like You $Z
In a Lonely Place (PS)
Only a Memory (PS) $Z
Smoke Ring
No Not Much $C

Smokie
Living Next Door To Alice


Patty Smyth
Also see "Scandal"
Downtown Train (PS)
I Should Be Laughing
Never Enough (PS)
No Mistakes
Sometimes Love Just Ain't Enough (with Don Henley) $C
Snap!
The Power $C
Sneaker
More Than Just the Two of Us $D
Sneaker Pimps
6 Underground (Nellee Hooper Mix) $Z


Sniff & Tears
Driver's Seat
New Lines On Love
Snoop Doggy Dogg (Calvin Broadus)
Nuthin' But a "G" Thang $Z


Snow
Girl I've Been Hurt
Informer (Leaky Bum Bum)

Hank Snow ("The Singing Ranger")



From Liverpool Canada. Hank had more than 80 charted Country hits and performed until his death (heart failure) in 1999. He was 85
Doggone That Train (RCA) $C
Fool Such As I / I'm Moving On $C
Hello Love (RCA) $Z
I Don't Hurt Anymore (RCA) $Z
I've Been Everywhere (RCA) $C
Marriage and Divorce (RCA) $C
My Nova Scotia Home (RCA) $C
Ninety Miles An Hour (Down a Dead End Street $D
Tangled Mind (RCA) $C
Woman Captured Me (RCA) $C

Many more unlisted Hank Snow 45s available. Contact us for details

Phoebe Snow
Poetry Man $C


Gino Soccio
From Verdun QC Canada. Still in the music business in 2016
Dancer
Dance To Dance
It's Alright
Turn It Around


Soft Cell
Loving You Hating Me
Tainted Love (Pink "bubblegum" coloured vinyl) $C
What $Z
Soho
Hippychick $C


Solitaires
Walking Along $Z
Solo
Where Do You Want Me To Put It


Belouis Some
Animal Magic (PS)
Imagination (PS)
Some People


Joanie Sommers
The "Pepsi" girl



Johnny Get Angry / One Boy
Sonia
Be Young Be Foolish Be Happy (Beach Mix)


Sonny (Bono)
Laugh At Me (Atco)
Revolution Kind (Atco) $D



Sonny & Cher (Sonny Bono & Cherilyn Sarkisian)
Also see "Sonny" Bono and "Cher"
Baby Don't Go
Beat Goes On / What Now My Love $Z
Beautiful Story $C
But You're Mine
Cowboy's Work is Never Done $C
Have I Stayed Too Long $C
Just You
Little Man $C
Papa Was a Rock and Roll Singer (etc) $C
What Now My Love $Z
When You Say Love


Sons of the Pioneers
They started their recording career in 1933. Also see Roy "Rogers"
Cool Water / Tumbling Tumbleweeds

Sopwith Camel
Hello Hello $C
Postcard From Jamaica


S. O. S. Band
Borrowed Love
Do It Now
Finest
I'm Still Missing Your Love
Just the Way You Like It (PS) $C
Take Your Time, Do it Right $Z
Tell Me If You Still Care


David Soul
David became a British citizen in 2004
Don't Give Up on Us $C
Going In With My Eyes Wide Open $C
Silver Lady $C


Jimmy Soul
If You Wanna Be Happy $Z
Twistin' Matilda / Treat 'em Tough
Soul Asylum
Misery (PS) $Z
Promises Broken (PS) $C
Soul Children
Hearsay
I'll Be the Other Woman
Sweeter He Is
Soul For Real
Candy Rain $Z
Every Little Thing I Do $Z
Soul Generation
That's the Way It's Got to Be Body and Soul
Soulsister
The Way to Your Heart $Z
Soul Sonic Force
Planet Rock (with Afrika Bambaataa) $C


Soul Survivors
Explosion In Your Soul $C
Expressway To Your Heart
Go Out Walking (Atco) $D


Soul II Soul
Back To Life (Small hole 45) $C
Jazzie's Groove
Keep On Moving (PS)

Sound 9418
In the Mood $C
Soundgarden
Fell on Black Days
Sounds of Sunshine
Love Means (You Never Have to Say You're Sorry)


Sounds Orchestral



Canadian Sunset (Parkway)
Cast Your Fate To The Wind
Soup Dragons
Divine Thing

Joe South
Birds of a Feather $C
Children
Don't It Make You Want to Go Home $C
Fool Me
Games People Play $C
These Are Not My People $C
Walk A Mile In My Shoes
Southcote
From Toronto ON Canada
She $C
J. D. Souther
Mexico (Souther, Hillman, Furay Band)
You're Only Lonely $C
South Shore Commission
Free Man $C
Southside Johnny & the Jukes
Walk Away Renee (PS) $C
Southwest FOB
Band members included Dan Seals and John Ford Coley
Smell Of Incense (Hip)


Red Sovine
Giddyup Go
Little Joe
Little Rosa
Phantom 309
Teddy Bear $C

Sissy Spacek
Coal Miner's Daughter $C
Otis Spain
Walkin'


Spandau Ballet
Communication
Gold
How Many Lies (PS)
Only When You Leave (PS)
Paint Me Down
Through the Barricades (PS)
True



Spaniels
Baby It's You / Bounce $C
Dear Heart / Why Won't You Dance
Goodnight Sweetheart Goodnight $C
I Know
I Know I Know
Painted Pictures
Stormy Weather $Z
Tina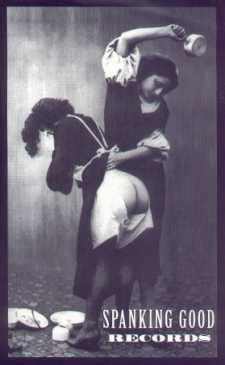 Spanky & Our Gang
Give A Damn
Lazy Day $Z
Like to Get to Know You $Z
Making Every Minute Count
Sunday Morning
Sunday Will Never Be The Same $Z


Sparkletones (Joe Bennet & the)
Black Slacks
Boys Do Cry
Sparks
Cool Places (with Jane Wiedlin) (PS) $C


Billie Jo Spears



Blanket on the Ground $C
'57 Chevrolet $C

Britney Spears
From the Bottom of my Broken Heart $C
Oops . . . I Did It Again $Z
Sometimes


Ronnie Spector
Try Some Buy Some (Apple 1832) (PS)
Who Can Sleep (PS) $D
Judson Spence
Yeah Yeah Yeah (PS)

Eddie Spencer
Power of Love (GoodGroove) $Z
Tracie Spencer
Symptoms of True Love (PS) $C
Spencer Davis Group
See Spencer "Davis"
Spice Girls
Say You'll Be There $Z
2 Become 1 $Z
Wannabe $Z
Spin
Grasshopper $Z
Spin Doctors
Cleopatra's Cat / Uranium Century
How Could You Want Him (When You Know You Could Have Me)
Mary Jane
You Let Your Heart Go Too Fast




Spinners / Detroit Spinners
Could it be I'm Falling in Love $C
Cupid-I've Loved You For a Long Time (Medley)
Funny How Time Slips Away
Games People Play (They Just Can't Stop It) $C
Ghetto Child
I Cross My Heart (Motown) $C
I'll Be Around
I'm Coming Home
It's A Shame / We'll Have It Made $Z
Living a Little Laughing a Little $C
Love Don't Love Nobody
Love or Leave $C
Mighty Love
One Of A Kind (Love Affair)
Rubberband Man $Z
Sadie
Then Came You (with D. Warwick) $Z
They Just Can't Stop It (Games People Play) $C
Wake Up Susan
Winter of Our Love
Working My Way Back to You / Disco Ride $Z
Working My Way Back To You-Forgive Me Girl (Medley) $Z
Yesterday Once More-Nothing Remains the Same
Spiral Staircase
More Today than Yesterday $Z


Spirit
I Got a Line on You / 1984 $Z
Split Enz
I Got You $C
One Step Ahead $Z
Six Months in a Leaky Boat


Spoons
From Burlington ON Canada
Be Alone Tonight (PS) $Z
Nova Heart
Romantic Traffic
Smiling In Winter
Talk Back (PS) $Z
Tell No Lies
When Time Turns Around (PS)



Dusty Springfield
Also see the "Springfields"
All Cried Out
All I See Is You
Brand New Me
Don't Forget About Me / Breakfast in Bed
I Close My Eyes and Count to Ten / La Bamba $Z
I Only Want to Be With You $Z
I'll Try Anything
Look Of Love
Nothing Has Been Proved $C
Stay Awhile
Windmills of Your Mind $Z
Wishin' And Hopin' $Z
You Don't Have to Say You Love Me $C

Save Time
Use inventory numbers instead of writing song title




Rick Springfield



(Preceded by our inventory number)
01 Affair Of The Heart
05 Bop 'til You Drop
07 Bruce
09 Celebrate Youth (PS)
11 Don't Talk To Strangers
15 Don't Walk Away (PS)
17 Honeymoon in Beirut
02 Human Touch
19 I Get Excited (PS)
21 I've Done Everything For You
22 Jessie's Girl $D
25 Love Is Alright Tonite (PS)
27 Love Somebody (PS)
29 Rock of Life (PS)
31 Souls (PS) $C
33 Speak to the Sky (Capitol PS) $F
35 State Of The Heart
37 Taxi Dancing
12 What Kind Of Fool Am I
39 What Would the Children Think


Springfields
Also see Dusty "Springfield"
Dear Hearts and Gentle People
Island of Dreams $C
Say I Won't Be There $C
Silver Threads And Golden Needles




Bruce Springsteen



Be True
Born in the USA (PS) $D
Brilliant Disguise (PS)
Cover Me
Dancing in the Dark (PS) $D
Fade Away
57 Channels (And Nothing On)
Fire / Incident on 57th Street (Live) $C
Glory Days $C
Human Touch $C
Hungry Heart (PS) $D
I'm Going Down
I'm On Fire / Johnny Bye Bye $C
Jersey Girl $D
Merry Christmas Baby
My Hometown (PS) $D
One Step Up (PS)
Prove it All Night $Z
Secret Garden $C
Streets of Philadelphia / If I Should Fall Behind $Z
War


Spyro Gyra
Catching the Sun
Morning Dance $C
Shaker Song
Spys
Don't Run My Life


Squeeze
Also see Paul "Carrack", "Ace" and "Mike" & the Mechanics
853 5937 (PS)
Another Nail in My Heart $Z
Black Coffee In Bed (PS)
Hour Glass (PS)
Hour Glass / Pulling Mussels (From the Shell)
Tempted $C


Billy Squier
All Night Long
Emotions in Motion (PS)
In The Dark
Rhythm (A Bridge So Far)
Rock Me Tonight $Z
Stroke


Staccattos
Also see Les "Emmerson" and the "Five" Man Electical Band
Half Past Midnight $F
Stacey Q (Stacey Swain)
See Stacey "Q"
Crispian St. Peters
See "Saint" Peters


Jim Stafford
My Girl Bill
Spiders & Snakes $C
Wildwood Weed


Jo Stafford
Make Love To Me (Columbia) $D
Shrimp Boats $Z
You Belong To Me (Columbia) $D
Terry Stafford
Follow the Rainbow (Crusader) $D
I'll Touch a Star $C
Suspicion $C


Frank Stallone
Far From Over $C
Take You Back


Stampeders
Carry Me
Hit the Road Jack $C
Minstrel Gypsy $Z
New Orleans
Oh My Lady $C
Playing In The Band
Ramona
Sweet City Woman $D
Sweet Love Bandit $C
Wild Eyes $Z
Joe Stampley
Also see "Moe" & Joe
Everyday I Have to Cry Some / Red Wine and Blue Memories $C
Everything I Own / Penny $C
Roll on Big Mama $Z
Soul Song
Whiskey Chasin' / I'm Gonna Love You Back to Loving You Again $C


Standells
Dirty Water / Riot on Sunset Strip $C
Michael Stanley Band
He Can't Love You
Stanley Brothers
Little Birdie
Love Me Darling, Just Tonight
Mountain Dew
Next Sunday Darling Is My Birthday
Lisa Stansfield
All Woman
Change $C
This is the Right Time $C
You Can't Deny It


Staple Singers
Are You Ready
Heavy Makes You Happy
I'll Take You There $Z
If You're Ready, Come Go With Me
Let's Do It Again $D
Respect Yourself
There Was a Star
This World
Touch A Hand Make A Friend
You've Got to Earn It
Staples
Unlock Your Mind $D


Starbuck
Everybody Be Dancin' $C
I Got to Know
Lucky Man
Moonlight Feels Right $Z
Stargard
Theme song from film "Which Way is Up" $C
Stark & McBrien
Isn't It Lonely Together $C

Starland Vocal Band
Afternoon Delight $D
California Day
Starlighters
I Cried $C
Starlights
Valerie / Way Up In the Sky
Starpoint
He Wants My Body (PS)
Object Of My Desire
Restless


Brenda K. Starr
I Still Believe
Straight From the Heart
What You See Is What You Get (PS)

Edwin Starr
Edwin immigrated to England in 1973. He died of a heart attack in 2003 and was buried in England. His headstone reads "Agent Double-O-Soul." He was 61
Agent Double-O-Soul $C
Back Street
Contact
S-O-S (Stop Her On Sight)
Stop The War Now
Twenty-Five Miles
War $Z



Kay Starr
Kay Starr had 40 charted hits in the 1940s and 1950s
Changing Partners (Capitol) $C
Rock And Roll Waltz
Side By Side / Wheel of Fortune
Voodoo Man $Z
Well I Ask Ya
Wheel of Fortune


Lucille Starr
From St Boniface Canada. She was 78 in 2016



French Song $C
I Want a Steady Guy $C


Sir Ringo Starr
Born in 1940 Ringo still (2014) tours yearly with "The All-Starr Band" and was knighted in 2018. He is the richest drummer of all time with estimates of his wealth to be $350+ Million (2018)
Back Off Boogaloo (PS) $D
Dose Of Rock And Roll (Atlantic)
It Don't Come Easy $D
It's all Down to Goodnight Vienna $D
No No Song $D
Oh My My
Only You / Call Me
Photograph $D
Wrack My Brain
You're Sixteen / Devil Woman


Stars On 45
Abba Medley (Red vinyl) (PS) $D
Stars on 45 Medley I (First Stars on 45 recording featuring Beatles) $F
Motown Medley $F
Rolling Stones Medley $D
Stevie Wonder Medley $D




Starship



Also see "Jefferson" Airplane and "Jefferson" Starship
Beat Patrol / Nothing's Gonna Stop Us Now $C
Before I Go
Count on Me $C
I Didn't Mean to Stay All Night
It's Not Enough (PS)
It's Not Over (Till It's Over)
Miracles $C
Nothing's Gonna Stop Us Now
Runaway $C
Sara (PS) $Z
Set the Night To Music
Tomorrow Doesn't Matter Tonight
We Built This City $C
With Your Love $C
Starturn On 45 Pints (of Beer)
Pump Up The Bitter


Starz
Cherry Baby $D
Subway Terror (Yellow vinyl) $C



Statler Brothers
Bed of Roses
Elizabeth $Z
Flowers on the Wall $F
Pictures $C
Remember Me $C
Your Picture in the Paper $C


Candi Staton



In the Ghetto
Run To Me
Stand By Your Man $C


Status Quo
Pictures of Matchstick Men $Z
Stealers Wheel
Also see Gerry "Rafferty"
Everyone Agreed That Everything Will Turn Out Fine $C
Star
Stuck in the Middle With You $Z


Steam
I've Gotta Make You Love Me
Na Na Hey Hey (Kiss Him Goodbye)
One Good Woman
Steel Breeze
Dreaming Is Easy $C


Steel River
Ten Pound Note $Z



Steely Dan
Black Friday
Do It Again $Z
Fez
FM (No Static at All)
Josie
Hey Nineteen
Peg
Pretzel Logic
Reeling In the Years $Z
Rikki Don't Lose That Number
Show Biz Kids
Time Out Of Mind


Jim Steinman
Rock and Roll Dreams Come Through


Ann Stephens



Teddy Bear's Picnic $Z
Van Stephenson
Modern Day Delilah $C

Richard Stepp
Holiday in Hollywood



Steppenwolf
Also see John "Kay"
Born to Be Wild $C
Hey Lawdy Mama
Magic Carpet Ride $C
Monster $Z
Move Over $D
Pusher $Z
Ride With Me
Rock Me
Screaming Night Hog
Staight Shootin' Woman


April Stevens



Also see Nino "Tempo" and April Stevens
Teach Me Tiger $Z



Cat Stevens / Yusuf Islam (Steven Demetre Georgiou)
He converted to Islam in 1977 and retired in 1979. Since returning to pop music in 2006 as Yusuf Islam he's been active as a performer and a Muslim spokesperson
Another Saturday Night $C
Bad Brakes
Banapple Gas
Hurt (PS)
Moonshadow $D
Morning Has Broken $Z
Oh Very Young
Peace Train $D
Remember the Days of the Old Schoolyard
Sitting
Two Fine People $Z
Where Do the Children Play $Z
Wild World $Z


Dodie Stevens



(Tan Shoes And) Pink Shoelaces
Yes I'm Lonesome Tonight (Dot) $F
Martin Stevens
Love Is In The Air $C




Ray Stevens



(Preceded by our inventory number)
05 Along Came Jones $D
22 America, Communicate With Me
12 Bridget The Midget (PS)
28 Deep Purple / Young Love
33 Dixie Hummingbird
10 Everything Is Beautiful $C
09 Gitarzan $C
14 Great Escape
31 I Need Your Help Barry Manilow
47 I'll Be Your Baby Tonight
45 In the Mood (by Henhouse 5 Plus 2) $D
53 Indian Love Call / Piece of Paradise $C
35 Mississippi Squirrel Revival
01 Misty
04 Mr. Business Man
51 Moonlight Special / Just So Proud (To Be Here) $C
49 Nashville
37 People's Court
18 Santa Claus is Watching You $C
41 Shriner's Convention $Z
02 Streak $C
03 Sunday Morning Coming Down
16 Sunset Strip
11 Turn Your Radio On $D.
08 Unwind
39 Would Jesus Wear a Rolex


Shakin' Stevens



I Cry Just a Little Bit
I'll Be Satisfied
Love Worth Waiting For
Teardrops
B. W. Stevenson
My Maria $Z
River of Love
Shambala $C



Stevie B (Steven B Hill)
Because I Love You (The Postman Song)
Girl I'm Searching For You
I'll Be By Your Side
In My Eyes
I Wanna Be the One $C
Love and Emotion
Prayer


Al Stewart
King Of Portugal
Midnight Rocks $C
On the Border $C
Song On The Radio
Time Passages $C
Year of the Cat $C


Amii Stewart
Knock On Wood
Light My Fire-137 Disco Heaven


Billy Stewart



Billy's Blues
Cross My Heart
Fat Boy / I Do Love You $Z
Searching For My Love
Secret Love
Sitting In The Park
Summertime
Dave Stewart & Barbara Gaskin
It's My Party
David A Stewart
Lily Was Here
Gary Stewart
Out of Hand / Dragging Shackles $C
She's Acting Single (I'm Drinking Double) / Williamson County $Z


Jermaine Stewart
Jody
Say It Again (PS)
We Don't Have To Take Our Clothes Off
Word Is Out

John Stewart
John was an early member of the Kingston Trio. John also wrote the song Daydream Believer (Monkees)
Gold
Midnight Wind




Rod Stewart



Also see "Faces", Python Lee "Jackson" and "Small" Faces
(Preceded by our inventory number)
07 Ain't Love A Bitch
85 All Right Now
83 Angel (Mercury) $C
91 Another Heartache
14 Baby Jane
49 Broken Arrow $C
47 Crazy About Her
12 Da Ya Think I'm Sexy
81 Dancing Alone
49 Downtown Train $C
93 Every Beat of My Heart
89 Farewell (Mercury) $D
02 First Cut is the Deepest $C
37
45 Handbags and Gladrags $C
82
13 Hot Legs $Z
41 How Long
51 If We Fall In Love Tonight
09 I Was Only Joking $C
06 (I Know) I'm Losing You (with Faces)
30 In A Broken Dream (by Python Lee Jackson)
16 Infatuation
87 It's All Over Now (Mercury) $D
08 Killing Of Georgie
73 Leave Virginia Alone $C
39 Lost In You
35 Love Touch
61 Maggie May $Z
59 Mandolin Wind $Z
80 Motown Song (with the Temptations) $Z
53 My Heart Can't Tell Me No
55 Oh No Not My Baby $D
18 Passion (PS)
60 Reason to Believe (Mercury) $D
78 Rhythm of My Heart $Z
19 Somebody Special
33 Some Guys Have All The Luck
75 This $C
77 This Old Heart of Mine $C
03 Tonight I'm Yours
01 Tonight's The Night
15 What Am I Going To Do (PS)
63 Twisting The Night Away
62 You Wear It Well
11 You're In My Heart (Final Acclaim)
04 Young Turks


Sandy Stewart (Sandra Galitz)
My Coloring Book
Wynn Stewart
It's Such a Pretty World Today / Goin' Steady $C
Curtis Stigers
You're All That Matters To Me


Stephen Stills
Also see "Crosby", Stills, Nash (& Young)
Change Partners (PS)
It Doesn't Matter / Rock and Roll Crazies
Love The One You're With
Marianne
Rock and Roll Crazies
Stranger



Sting (Gordon Matthew Sumner)
Also see the "Police"



All This Time
Be Still My Beating Heart (PS)
Englishman in New York $Z
Fortress Around Your Heart (PS)
If You Love Someone Set Them Free (Yellow Plastic) (PS)
Love Is The Seventh Wave (PS)
Russians (PS)
Shape of My Heart $C
This Was Never Meant To Be
We'll Be Together (PS) $C
When We Dance $C
You Still Touch Me (PS) $C


Stitch In Tyme
Gotta Get You Into My Life $D
Gary Stites
Lonely For You


Morris Stoloff
Moonglow and Theme from Picnic $D
Stompers
Never Tell an Angel (When Your Heart's On Fire) $C
Stonebolt
I Will Still Love You $Z
Stonemans
Cimarron (MGM) $C
Five Little Johnson Girls (MGM) $C
Tupelo County Jail (MGM) $C


Stone Poneys (featuring Linda Ronstadt)
Different Drum $Z
Paul Stookey
Wedding Song


Storey Sisters



Bad Motorcycle $Z
Stories
Brother Louie $C
I'm Coming Home
Mamy Blue




Gale Storm



Dark Moon
I Hear You Knocking
Ivory Tower $Z
Teen-Age Prayer / Memories are Made of This (Reo) $D
Why Do Fools Fall In Love

Straight Lines
Letting Go $C


George Strait
All My Ex's Live in Texas / Am I Blue $Z
Does Fort Worth Ever Cross Your Mind / Cowbow Rides Away $Z
Fire I Can't Put Out / Marina Del Rey $Z
Fool Hearted Memory / It Ain't Cool to be Crazy About You $Z
Ocean Front Property / Famous Last Words of A Fool $Z
Right or Wrong / Let's Fall to Pieces Together $Z
You're Something Special To Me / Nobody in His Right Mind Would . . . $C
Billy Strange
Long Steel Road (Liberty)


Strange Advance
Love Becomes Electric (PS)
Running Away (PS)
Second I Saw You (PS) $Z
We Run (PS)
Strange Brothers Show
Right On


Strangeloves
Cara Lin
I Want Candy $Z

Strato-Tones
Sneakin' Around (Hawk) $F


Strawberry Alarm Clock
Incense And Peppermints $D
Strawbs
Part of the Union $C


Stray Cats



I Won't Stand In Your Way
(She's) Looking Better Every Beer
Rock This Town
She's Sexy And 17
Stray Cat Strut $Z


Streetheart
Dragging You Down
Here Comes The Night (PS)
Hollywood
Look In Your Eyes
One More Time (PS)
Tin Soldier
Under My Thumb
What Kind of Love Is This $Z


Street People
Jennifer Tomkins




Barbra Streisand



(Preceded by our inventory number)
35 All In Love Is Fair $C
29 Coming In And Out Of Your Life
39 Emotion
01 Evergreen (Love theme from "A Star is Born") $C
13 Eyes Of Laura Mars Theme (The Prisoner)
07 Funny Girl
23 Guilty (with Barry Gibb) $C
05 Happy Days Are Here Again
57 Heart Don't Change My Mind
33 Left In The Dark (PS)
61 Lover Man / My Funny Valentine $C
01 Memory (Theme from Cats) $D
27 Main Event (Fight)
06 My Coloring Book
02 My Heart Belongs to Me $C
59 My Man $C
53 No Matter What Happens
11 No More Tears (Enough Is Enough) (with Donna Summer)
63 Ordinary Miracles $C
04 People / Second Hand Rose $F
51 Promises
03 Second Hand Rose $F
67 Send in the Clowns (PS) $C
15 Songbird $Z
09 Stoney End
31 Till I Loved You (with Don Johnson) (PS)
31 Two People (from film "Nuts")
65 Way He Makes Me Feel (PS) $C
25 Way We Were $C
21 What Kind Of Fool (with Barry Gibb)
55 Where You Lead / Since I Fell For You $C
19 Woman In Love (with Barry Gibb)
17 You Don't Bring Me Flowers $D


String-A-Longs
Wheels $C


Barrett Strong
Money
Stand Up and Cheer For the Preacher (PS) $D
Benny Strong
Sheik of Araby

Nolan Strong & the Diablos



The Wind $Z


Jed Strunk
Biggest Parakeets in Town $C
Daisy A Day


Stryper
Free / Calling On You (PS) $D
Honestly
Marty Stuart
Hillbilly Rock / Western Girls $C
Students



Every Day Of The Week
I'm So Young $C
My Vow To You


Style Council
My Ever Changing Moods (PS) $C



Stylistics



Break Up To Make Up
Can't Help Falling In Love
Funky Weekend
Heavy Falling Out
I Will Love You Always
I'm Stone In Love With You $C
Jenny
Let's Put It All Together
People Make The World Go Round
Rockin' Roll Baby
Stop, Look, Listen (to Your Heart)
Thank You Baby
You Are
You Are Beautiful
You Are Everything $D
You Make Me Feel Brand New $Z
You'll Never Get To Heaven
You're A Big Girl Now




Styx
Babe
Best of Times $C
Best Thing
Blue Collar Man $C
Borrowed Time
Don't Let It End (PS)
Fooling Yourself (PS)
Jennifer
Lady
Light Up $C
Lorelei $C
Love at First Sight
Mademoiselle $Z
Mr. Roboto
Music Time (PS)
Show Me the Way / Love at First Sight
Sing For the Day
Too Much Time on My Hands $C
Why Me
You Need Love (Wooden Nickel)
Suavé
My Girl (PS)
Suburbans
Alphabet Of Love
Subway
This Lil' Game We Play $Z
Sugarhill Gang
The first "rap" recording - I liked it !
Rapper's Delight $D


Sugarloaf
Don't Call Us, We'll Call You
Green Eyed Lady
Tongue In Cheek
Sugar Shoppe
Privilege $C




Donna Summer
One of the most successful artists of all-time Donna sold more than 140 million records. Although a non-smoker Donna died of lung cancer in 2012 - she was 63
(Preceded by our inventory number)
09 Bad Girls $Z
21 Cold Love (PS)
36 Could It Be Magic
01 Dim All The Lights
81 Fascination
06 Heaven Knows (PS) $C
05 Hot Stuff $C
10 I Feel Love $C
03 I Love You
04 Last Dance $C
41 Love Is About to Change My Heart
12 Love Is In Control (Finger on the Trigger)
08 Love To Love You Baby
07 MacArthur Park
31 No More Tears (Enough is Enough) (with Barbara Streisand)
02 On The Radio
91 Only the Fool Survives (with Micky Thomas)
43 Rumor Has It
17 She Works Hard For The Money
95 Spring Affair
39 State of Independence
99 Supernatural Love (PS)
32 There Goes My Baby (PS)
45 This Time I Know It's For Real
83 Try Me I Know We Can Make It
79 Unconditional Love $C
25 Walk Away
23 Wanderer
34 Who Do You Think You're Fooling
11 Woman In Me (PS)


Henry Lee Summer
Darlin' Danielle Don't (PS)
Hands On the Radio
Hey Baby
I Wish I Had A Girl
Summer Breeze
See Lou "Christie"
Sunnysiders
Hey Mr Banjo (Reo) $D


Sunny (& Sunglows / Sunliners)



Peanuts (La Cacahuata) $D
Popcorn $D
Rags To Riches
Talk To Me


Sunrays
After the Beach Boys "fired" their father/manager Murray Wilson he signed and promoted the Sunrays (Beach Boys clones)
Andrea / I Live For The Sun $D
Still $F
Sunshine Band
See "KC" & Sunshine Band
Sunshine Company
Look, Here Comes the Sun $D



Supertramp
Breakfast in America $Z
Cannonball (PS)
Crazy
Dreamer
Free As a Bird
Give A Little Bit
Goodbye Stranger
I'm Beggin' You
It's Raining Again
Logical Song $C
My Kind Of Lady
Take the Long Way Home $Z



Supremes / Diana Ross & the Supremes



The Supremes had 12 Number 1 Billboard hits between 1964 and 1969.
Also see Diana "Ross"
(Preceded by our inventory number)
99 Automatically Sunshine
01 Baby Love / Where Did Our Love Go $Z
03 Back In My Arms Again / Stop In the Name Of Love $Z
29 Bad Weather
23 Breathtaking Guy
32 Children's Christmas Song / Twinkle Twinkle Little Me $D
25 Come See About Me $Z
44 Composer $C
62 Everybody's Got the Right to Love $C
14 Falling In and Out of Love
30 Floy Joy
14 Forever Came Today
13 Happening $Z
57 He's My Man
05
17
55 I'm Going To Let My Heart Do The Walking
17 I'm Gonna Make You Love Me (with the Temptations) $C
19 I'm Livin' in Shame $D
14 In And Out Of Love
53 Let Me Go the Right Way $Z
48 Let Yourself Go
19 Livin' in Shame $D
27 Love Child $C
09
24 Love Is Like An Itching in My Heart
11 My World Is Empty Without You $Z
89 Medley of Hits (Motown 1488) $F
28 Nathan Jones
63 No Matter What Sign You Are $C
06 Nothing But Heataches $D
12 Reflections $Z
42 River Deep - Mountain High (with the Four Tops) (Motown) $C
26 Some Things You Never Get Used To $C
20 Someday We'll be Together $D
61 Stoned Love $C
04 Stop In the Name Of Love $Z
07 Touch
29 Up The Ladder To The Roof
17
38 Weight (with the Temptations)
22 When The Lovelight Starts Shining
02 Where Did Our Love Go $Z
58 Where Do I Go From Here
11 You Can't Hurry Love $Z
08 You Keep Me Hanging On $D
55 You're My Driving Wheel
53 Your Heart Belongs to Me $Z


Supremes
Male group from Old Town label
Zip Boom
Al B Sure (Al Brown)
Killing Me Softly
Nite and Day
Off On Your Own Girl
Surface
First Time
Closer Than Friends
Happy
I Missed
Never Gonna Let You Down
Shower Me With Your Love
You Are My Everything



Surfaris
Surfer Joe $Z
Wipe Out / I'm a Hog For You $F

Surrender
Also see "Zappacosta"
It's All Been Done Before $C



Survivor
American Heartbeat (PS)
Burning Heart (PS)
Eye of the Tiger $Z
First Night
High On You
How Much Love
I Can't Hold Back (PS)
Is This Love (PS)
Man Against the World
One That Really Matters
Poor Man's Son $C
Search Is Over
Sutherland Brothers and Quiver
(I Don't Want to Love You But) You Got Me Anyway
Glenn Sutton
A prolific sonwriter Glenn wrote many of the biggest hits of Tammy Wynette, Lynn Anderson and David Houston. Glenn was 69 when he died of a heart attack in 2007
Footballl Card
Gotta Leave this Town $Z

Suzy & the Red Stripes
See Paul "McCartney"

Swallows
Eternally / It Ain't the Meat


Bettye Swann
Don't Touch Me $C
Make Me Yours (Apex) $D

Billy Swan
Don't Be Cruel $D
Everything's the Same (Ain't Nothin' Changed)
I Can Help


Sway
Hands Up (PS) (Small centre hole)


Patrick Swayze
Patrick was named the "Sexiest Man Alive" by People magazine in 1991. He died of pancreatic cancer in 2009 - he was 47
Raising Heaven (In Hell Tonight) (From the film "Road House") (PS)
She's Like The Wind



Keith Sweat
I'll Give All My Love To You $C
I Want Her
Make You Sweat
Nobody $C
Something Just Ain't Right $C
Twisted $C
Your Love Part 2


Sweeney Todd
Also see Brian "Adams" or Nick "Gilder"
Roxy Roller $C
Shut Up $D
Sweeney Todd Folder $D



Sweet
Action
Ballroom Blitz $Z
Blockbuster
Co-Co
Fox on the Run $C
Funk it Up $C
Little Willy $Z
Love Is Like Oxygen $Z


Sweet Blindness
Cowboys to Girls
National Poddy / Quebec
Sweet Blindness (Music You Can Ride On)
Sweet Inspirations
Sweet Inspiration


Sweet Sensation
1970s group from England
Sad Sad Dreamer $D
Sweet Sensation
1980s - 1990s group from New York City
Hooked On You (PS)
If Wishes Came True
Love Child
Sincerely Yours (PS)


Swinging Blue Jeans



Don't Make Me Over $F
Good Golly Miss Molly / Hippy Hippy Shake

Swing
Tweedle Dee $C


Swinging Medallions
Double Shot of my Baby's Love $C
Hey Hey Baby


Swing Out Sister
Breakout
Surrender
Twilight World (PS)
Swirl 360
Hey Now Now $C
Switch
Best Beat in Town
There'll Never Be



SWV (Sisters With Voices)
Anything $C
I'm So Into You $C
Right Here-Human Nature / Downtown $C
Weak $C


Sybil (Sybil Lynch)
Don't Make Me Over (PS)
Walk On By
Foster Sylvers (Foster Emerson Sylvers)
Also see Sylvers (below)
Misdemeanor $Z


Sylvers
Boogie Fever
Cotton Candy
High School Dance
Hot Line


Sylvester
Sylvester was 41 when he died of AIDS in 1988. He planned his own funeral and was a San Francisco hero for the AIDS cause at the time
Dance (Disco Heat)
I Who Have Nothing
You Make Me Feel (Mighty Real)
Sylvia (Sylvia Kirby Allen)
Nobody
Sylvia (Sylvia Vanderpool)
Pillow Talk


Syndicate Of Sound
Good Time Music $D
Little Girl
Rumors $F


Syrinx
Tillicum (Theme from TV show "Here Come the Seventies") $Z
System
Don't Disturb This Groove
You Are My System
---
45 RPM Pricing
................................................................................................
Regular records

US$ Price
(each)

CDN$ Price
(each)

(No price designation)

$6.95
$7.95
$C

$8.00
$9.00









Collector Records
US$ Price
(each)
CDN$ Price
(each)
$D
$12.00
$14.00

$F
$18.00
$21.00

$H
$24.00
$29.00

$J
$30.00
$36.00

$K
$42.00
$50.00

$L
$60.00
$72.00

$Z
Sold out
Please do not order






Juke Box Title Strips

---
On-Line Complete Alphabetical Catalog
A . B. C. D. E. F. G. H. I. J. K. L. M. N. O. P/Q. R. S. T/U. V. W/X. Y/Z
---
Most recent page review : 2020 03 29

---