Welcome to the Continental Records Company web site - we feature one of the world's largest selections of all brand new 45 RPM records - more than 10,000 well known songs - from the 1950s through the 1990s. We sell CDs too - including all the most popular songs and artists from the 50s, 60s & 70s.

Our site is one of the world's most visited "vinyl" music sites and features more than 4500 picture sleeves & photos of the stars of popular music for the last 60 years! Now with more than 1,000,000 yearly visitors! (August 2003)



45 RPMs Oldies CDs Collector Books




Free shipping on all orders of $60 or more to USA & Canada

All CDs
All 45s




About Continental Records Company Ltd

We commenced operation in 1970 with the purchase of all the 45 RPM stock
of Zirkon Record Company of Montreal. Zirkon produced records between 1958 and 1963 with licensing from many USA labels including Roulette, End, Gone and Coed. We were incorporated under the laws of Ontario in 1982. Our firm is a full-time business - not a hobby or a net only business. We subscribe to, and abide by, the rules of the Toronto Better Business Bureau.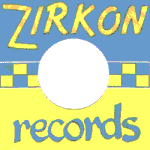 We are not a "vinyl store" or a "collector store." We do not specialize in used, rare or "original label" products - we are a 45 RPM record sales company that features one of the world's largest catalogs and inventory of brand new 45 RPM records and thousands of unique oldies CD titles.
#1 - 45 RPM Site on the Net!

2003

#1 - 45 RPM Site on the Net!

2003

#1 - 45 RPM Site on the Net!

Five "people" (star) site

Top 5 Recruiter Site on Internet

(by ongoing user votes)

Microsoft Network Award

Best Site Design

"Excellent" Recruiter Site

"Great" Oldies site

#2 - 45 RPM Site on the Net!

2003

5 Star Site

2005

Canada Hyperbanner

Top 20 Canadian Site


5 Star Site

The Best Customer Service

Int'l Assoc of Webmasters & Designers

2001 Award Best Site Design

Goldmine Magazine

Customer service award

Memberships

"G" rated site - For all ages
Customer Comments on our Service
Customer service is the single most important factor in a company's success. Offering exceptional customer service at any level in an organization is the key factor that determines to what degree a business - or employee - survives, thrives and stands apart from their competitors.
See what our customers say about us! Visit our customer feedback page.
Privacy Statement
Continental Records Company Ltd complies with the Canadian Standards Association's 'Model Code for Protection of Personal Information in Canada' and the Federal Government's 'Personal Information Protection & Electronic Documents Act (2004).'
Every order comes directly to the owners of this business. No employee has access to your credit card information. We do not sell, supply, barter or trade any information with any other firms, organizations or individuals. Your privacy and security is fully protected and all information you send us is sent in complete confidence.
More Information?
If you have questions about our products or services please feel free to contact us.
Neil Patte
---
Most recent page review : 2017 08 13
---